Konjac & Green Tea Facial Sponge Puff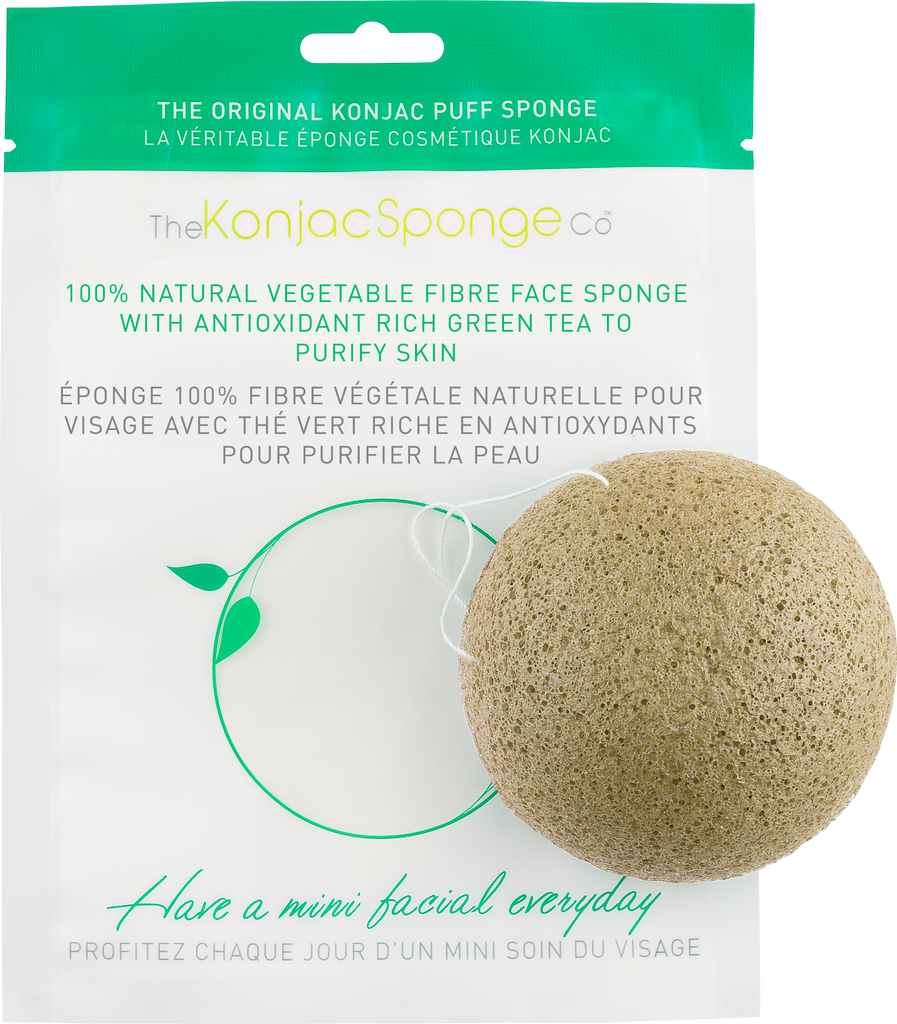 ---
Konjac Green Tea Sponge Puff Sponge
This award winning konjac cleansing and exfoliating facial sponge is being incorporated with beautiful antioxidant-rich green tea.
Green tea extract is naturally packed with antioxidants, which have a cell-protecting function. It has strong antioxidant benefits that protect the skin from the damaging effects of free radicals. The natural ingredient softens and plumps to improve elasticity and refresh your skin's appearance. This is particularly suitable for those who wish to protect the skin from aging.
Approximately 8cm (3 inch) wide, it fits perfectly in the palm of your hand for easy cleansing. Just add water for the ultimate exfoliation in natural skincare.
Features:
Ideal for easily irritated, hyper-sensitive skin
Calming green tea is said to protect the skin from excessive elemental damage
pH balancing
Cleanses & exfoliates the delicate eye area
Refines pores
Use with or without cleanser
Suitable for sensitive skin
100% colouring & additive-free
Vegan Friendly
Cruelty-Free
How to use the sponge?
Always rinse before use and fully hydrate the sponge.
Massage the skin in small circular movements with the damp sponge (cleanser at this point is optional). Concentrate on problem areas and large pores.
Rinse the sponge thoroughly after use and gently squeeze out excess water.
Hang in cool and ventilated area to air dry (never leave it in the shower).
Change your sponge every 1 to 3 months or as soon as it starts to look tired.
Awards:
---
More from this collection