MEDERMA SCAR ADVANCED GEL 20ml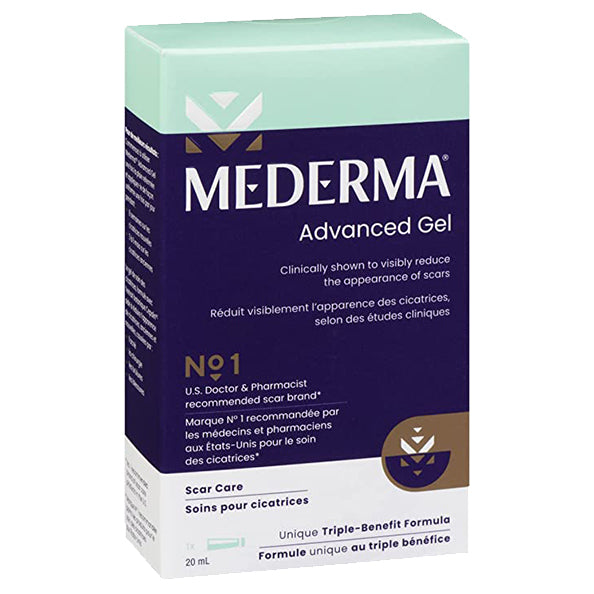 ---
A scar is something that happens to you—and most of the time, you have little control over where and how the scar forms. If it's in a noticeable place, you might try to hide it. Maybe you wear your hair long to cover a scar on your face. Or long pants all summer to hide a scar on your knee or leg.
With Mederma® Advanced Gel, you don't have to hide your scar. You can take charge of your appearance and regain your confidence.
Mederma® Advanced Gel is serious skin care for scars. It's clinically proven to improve the softness, texture and overall appearance of scars.
Ingredients:
Aqua, PEG 200, Xanthan Gum, Alcohol, Allium Cepa (onion) bulb Extract, Allantoin, Panthenol, Parfum, Lecithin, Methylparaben, Sorbic Acid, Sodium Hyaluronate
Directions:
Upon application Mederma® Advanced Gel will restore moisture to scars and should be evenly applied and gently rubbed into the scar once a day for 8 weeks on new scars, and once a day for 3-6 months on old scars. Apply Mederma Scar Gel as soon as your wound has closed.
Manufacturer:Mcderma
---
More from this collection